He said that the re-establishment of the EC Expert Group on Online Gambling" was needed to allow regulators to exchange information and defend each individual market against the threat from unlicensed operators. 
René Jansen chairman Gaming Regulators European Forum
Published on June 15, 2021

René Jansen, chairman of the Gaming Authority (Ksa), has been appointed chairman of the Gaming Regulators European Forum (GREF) today.

GREF is the European association of gambling regulators and has 41 members from 34 jurisdictions. They exchange information and experiences in a GREF context, including in thematic working groups.
Same issues 
Laws and regulations regarding games of chance are not the same in every country: the way in which countries deal with this subject is strongly culturally determined. Nevertheless, cooperation across borders is of great importance, according to René Jansen: "Protecting consumers, preventing gambling addiction and combating illegality and crime are of paramount importance to all regulators. We learn from each other by exchanging experiences. We are largely confronted with the same issues. Online games of chance will be legalized and regulated in the Netherlands this year. Other countries preceded us in this; it makes no sense to reinvent the wheel everywhere. We can learn from the experiences of others. It is also important to work together in tackling illegal online games of chance.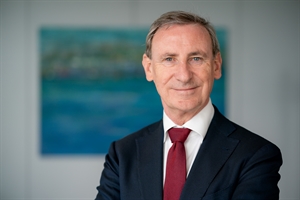 Duration of the presidency
René Jansen takes over from Jorn Starck, 'executive director' of the Alderney Gaming Control Commission. It is customary for the GREF presidency to last for 2 years. René Jansen has been vice-chairman of GREF since May 2019.
https://kansspelautoriteit.nl/over-ons/publicaties/nieuws/2021/juni/rene-jansen/